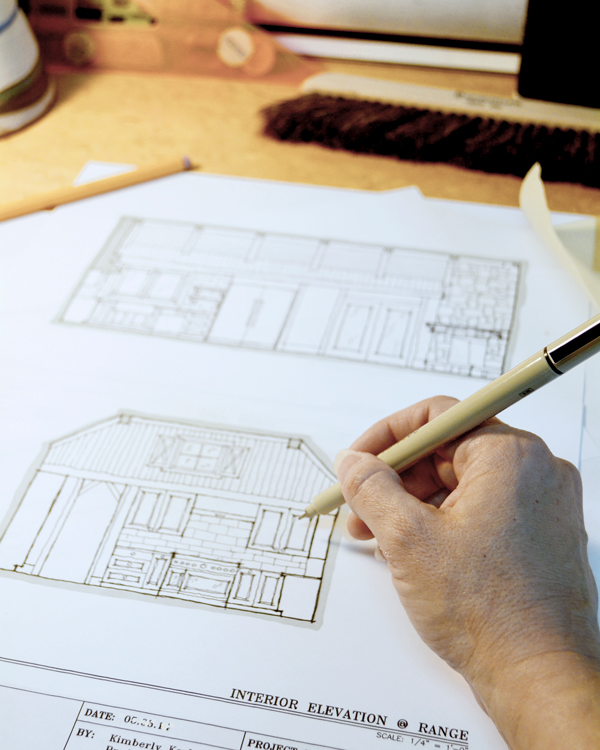 Kustom Home Design provides a full range of residential design services for projects of varying size and scope. Each project is given the same amount of creative love, care and dedication. Our tried and true 5 step design process provides you with the professional guidance you need to translate your vision into a reality.
Our Design Services Include:
New Custom Home Design
Addition, Renovation and Remodel Design
Kitchen & Bath Design
Outdoor Living Design
Masterplan Design
Finish & Fixture Selection Services
Consultation Only Services
New Custom Home Design
Our custom home designs are as unique as our individual clients. Your home will be a reflection of your personal taste, style and values. Created to meet your specific needs and desires. We design homes in every architectural vernacular imaginable and will help you to identify the features and style most suited to your personality, budget and site.
Addition, Renovation and Remodel Design
Every home, at some point in time, will need a little or maybe even a lot of updating to make it look and function like new again. Whether you have outgrown your home, purchased one that doesn't entirely meet your needs or are looking for the perfect amount of new life to breathe into your house; we will help you identify and design the ideal solution for your family.
Kitchen & Bath Design
Kitchens form the heart of a home and are either its greatest asset or largest liability, while Baths are the most used and often overlooked rooms. Their cost exceeds that of the rest of your home and they demand an expert level of attention to detail. They take shape through a complex blend of finishes and fixtures that serve a myriad of vital functions. Advances in technology and trends for kitchens & baths is ever changing and increasingly elaborate. Luckily, we specialize in kitchen & bath design, providing some of the most creative design solutions that function exceptionally well.
Outdoor Living Design
Building on our expertise as award winning designers of interior spaces, we also provide professional design of exterior living areas. The line between the inside and outside of our homes is becoming increasingly blurred and new evidence suggests that we live healthier and happier lives when we blend the two. Outdoor kitchens, covered porches, three season rooms, screened porches, decks and patios expand the potential of our homes beyond the walls that support it.
Masterplan Design
A masterplan is a design that is made up of a series of phased projects. Often a client will want to improve several different areas within their home, but will only have the resources to address one or two of these items immediately. The masterplan will include designs for all areas of improvement rather than just the ones that are to be completed now. The benefit to having a masterplan design is to ensure that future projects are both feasible and that they do not conflict with the current projects. Otherwise a homeowner may complete a renovation only to discover a few years later that they need to undo parts of that project to be able to move forward with an improvement of a different part of the home.
Finish & Fixture Selection Services
All projects require the selection of finishes and fixtures. We can assist in this process by providing detailed schedules to record and coordinate selections and by leading you through the process. We have established strong working relationships with the top suppliers in the area which allows us, and you, access to designer pricing and personalized showroom viewing assistance.
Consultation Only Services
Our consultation only service is for clients who want a limited amount of design advice with little to no drawing or sketching. This is often used by clients who are searching for a new home and want advice on remodeling the home before making an offer or someone who simply wants to know if a renovation or addition is possible within a given budget. These services are billed at a fixed rate or based on a consult only hourly rate.